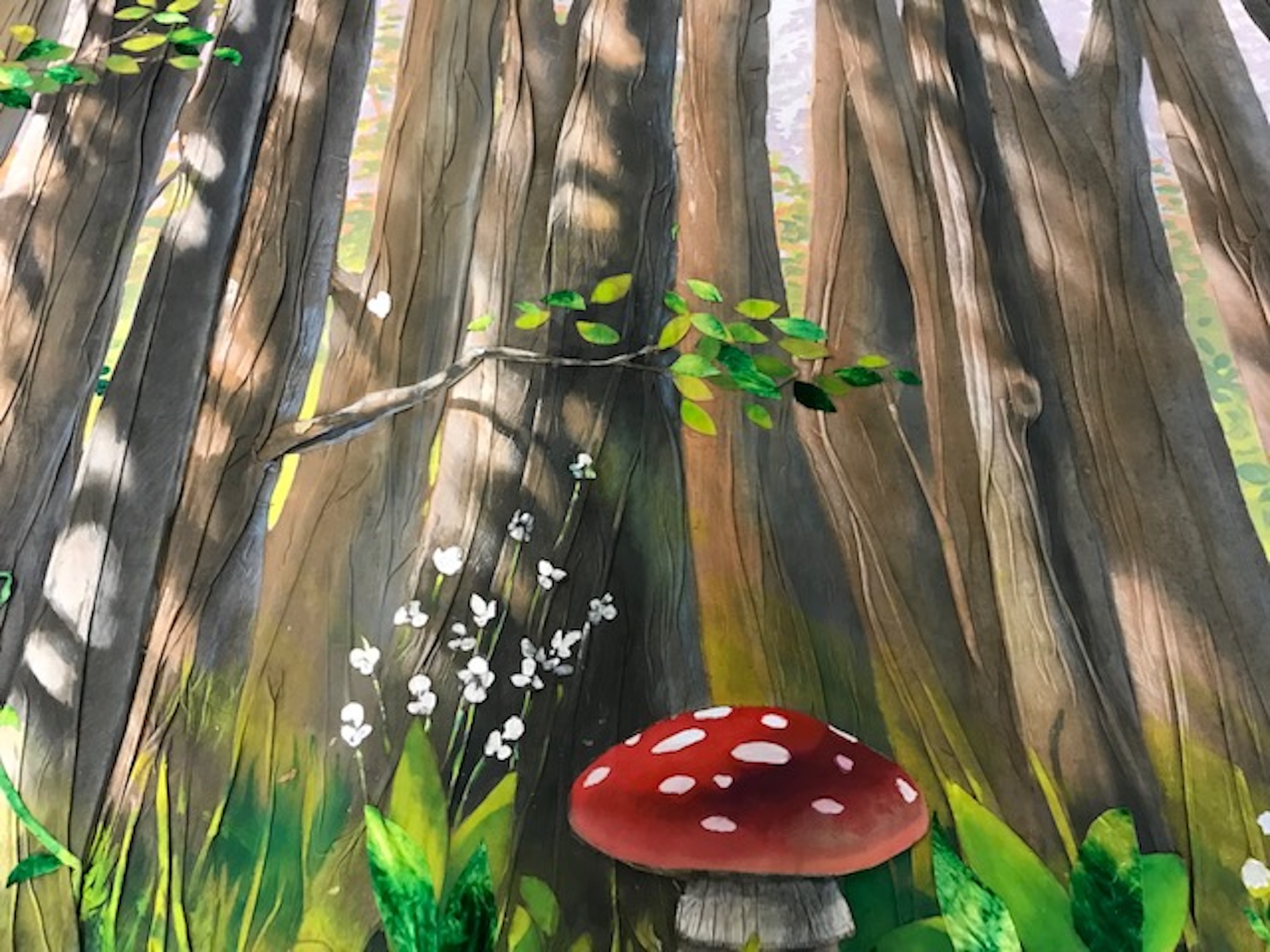 One of the set backdrops for Sinterklaas Hudson Valley 2022
The Studio of Richard Prouse: 308 Rhinecliff Road, Rhinebeck 12572 | 917-881-9576 | Stairs into studio | *Studio will also be open on Labor Day Monday
studioprouse.com | [email protected]
Hudson Valley painter Richard W. Prouse has been a professional artist for over 25 years, creating decorative and scenic art for a wide range of industrial and residential clientele.Raised in Albuquerque, New Mexico, and completely self-taught, Prouse began his career at the age of 18, creating scenery for the musical productions of the Albuquerque Civic Light Opera Company. By the age of 23, he was the Scenic Designer for the five major theatrical companies in the area. Throughout this period, he was also designing and fabricating silver and gold jewelry for private sale.
In 1979 Richard moved to Manhattan and began work on a string of Off-Broadway shows while continuing his design assignments in Albuquerque. In 1981, he designed a retail store and custom window displays for a number of NYC restaurants. His unique life-size celebrity mannequins and soft-sculptures featured in these windows earned him enthusiastic reviews in both The Village Voice and New York Magazine.
In 1984 Richard became a member of USA 829, and has contributed to numerous Broadway shows. In addition to his theatrical credits, Richard's trompe l'oeil, bas relief and sculpture can be seen in many restaurants and private residences in NYC, Houston, Santa Fe, and Los Angeles. His series of one-of-a-kind art dolls is represented in the collection of actress Demi Moore, among others. He is also co-founder and designer of YOUNG WILL, a theatrical company in upstate NY producing the works of Shakespeare for and by children ages 8-17.