30 East Market Street, Rhinebeck, NY 12572 | 845-876-1157
ameripriseadvisors.com/vicki.l.haak
My goal is to empower my clients with a solid, actionable financial plan to allow them to enjoy an active and successful retirement — on their own terms. I will put my experience to work for you developing investment, tax planning and estate planning strategies — all aimed at maintaining your financial independence and lifestyle.
Backed by a team of professionals who specialize in everything from retirement and tax planning strategies to insurance and asset management, I have the resources to support all of your financial needs throughout your life.
My Approach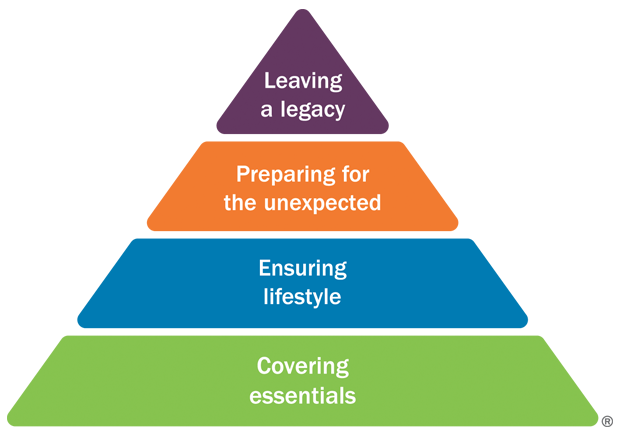 What are your dreams and goals for retirement? I can help you achieve them with our exclusive
Confident Retirement
®
approach. It all starts with a personalized conversation, where we'll discuss retirement needs – covering essentials, ensuring lifestyle, preparing for the unexpected, and leaving a legacy. By breaking retirement down into doable steps, we can help take the uncertainty out of planning for your financial future.
Vicki L. Haak, CFP®, Village of Rhinebeck resident and business owner, received the honor of being selected to speak at the Barron's Independent Women Summit from May 15-17, 2019. The professional development conference, which was held at The Breakers in Palm Beach, Florida, attracted over 150 female professionals from throughout the United States. The topic of Haak's panel discussion was "Exceptional Experience: Creating Unique and Defined Value for Your Clients."
Said Haak, "It was an extraordinary honor to be surrounded by powerhouse women who have set an example for anyone wanting to carve out their own paths or pursue high-level leadership roles. Each one of us has our own story, and when we are willing to share that story, the hope is that we can unlock the potential of someone – or many – in the audience."
As a Certified Financial Planner™ with Ameriprise Financial Services, Inc. Haak's mission is to help clients achieve financial goals. Haak has served in a number of leadership roles, including as former president of Rhinebeck Area Chamber of Commerce and as a board member of Winnakee Land Trust, Morton Memorial Library, and Center for Performing Arts. Haak has also served on the Wilderstein Business Advisory Council and has supported Eleanor Roosevelt Center at Val-Kill, Art Studio Views, Rhinebeck Science Foundation, and a number of other community-based initiatives.
Haak noted, "There was exceptional energy during the conference, and a sense that there are countless opportunities for women if they have the confidence and ambition to embrace those opportunities."
As an independent advisor with Ameriprise Financial Services, Inc., Haak's Rhinebeck-based practice is focused on comprehensive financial planning, including investment allocation advice, retirement and estate planning, and wealth management strategies for individuals, families and foundations and trusts.
"The Barron's Independent Women Summit was a truly wonderful opportunity. I gained insights from experts and peers, and really look forward to taking all that I learned to empower my clients so that they, too, can make their dreams come to life," shared Haak.
Photo caption: Courtesy Vicki L. Haak, CFP®; Pictured L-R: Shannon Reid, Raymond James Financial Services (Moderator), Karen Altfest, Altfest Personal Wealth Management, Vicki L. Haak, Ameriprise Financial, Abby Salameh, High Tower Advisors
Share this: