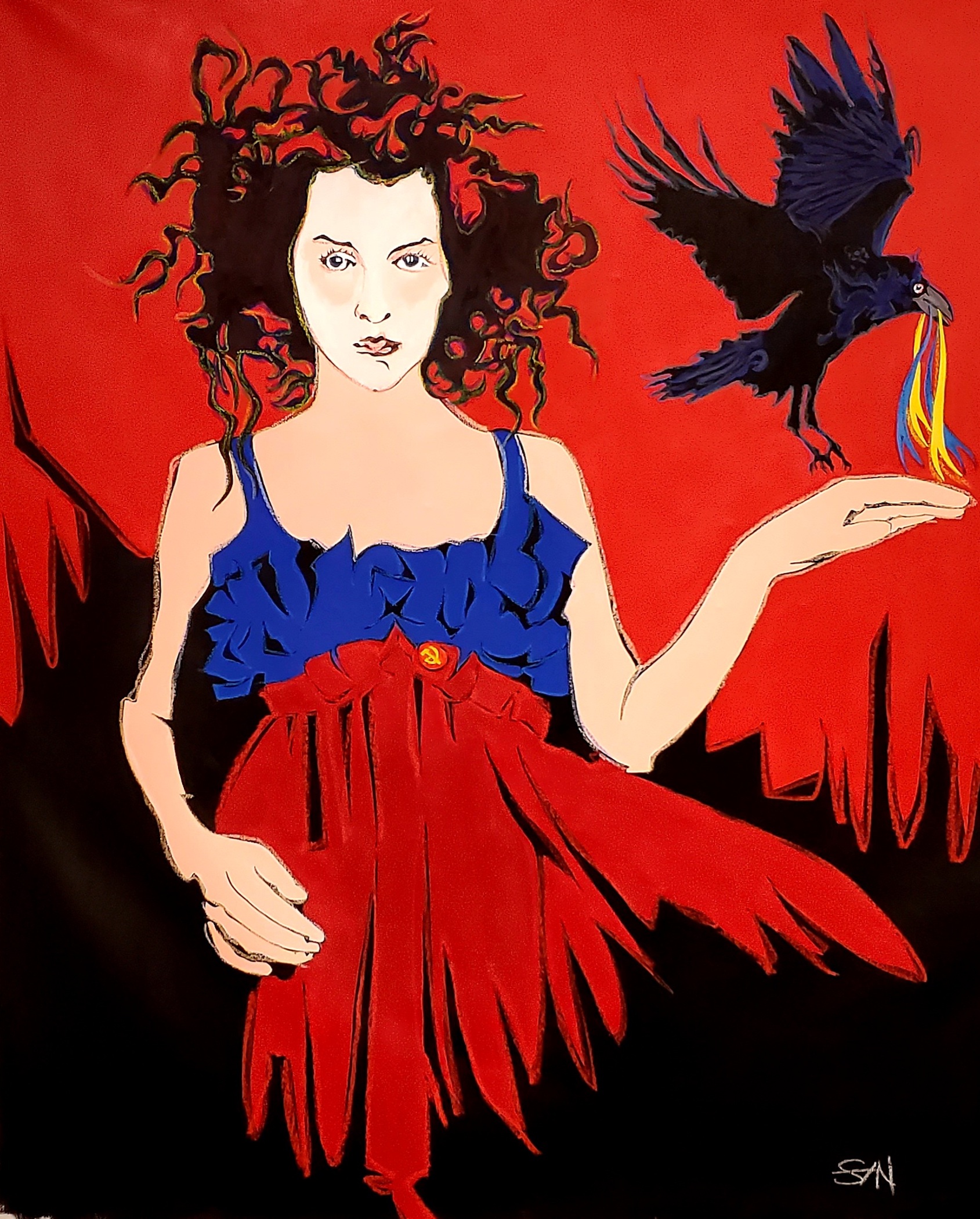 Bad Omen For Mother Russia
Sean Bowen Art: The Chocolate Factory, 54 Elizabeth St, Red Hook 12571 | 917-755-3348 | Handicap accessible
seanbowen.com | [email protected]
After exhibiting in New York City and New England since the mid 90's, including  26 one-man shows and 21 group shows, Sean Bowen is now calling his Rhinebeck studio home (fresher air, a slower pace, and steps away from his Harley…).
Although Sean may have relocated to the country, the city streets remain in his artistic senses. "My main objective is to create mood for the viewer through my use of color, texture, and subject," Bowen says.
His formal training included the Silvermine Guild of Artists, Paier School of Art, the University of Oregon and the Streets and Sidewalks of NYC.
Sean's latest work is entitled "Religious Graffiti." The collection is derived from his experience working in the studio through the 2020-2022 COVID pandemic, including the  "Lockdown," and  is also informed by the socio-political climate in the world during that time.