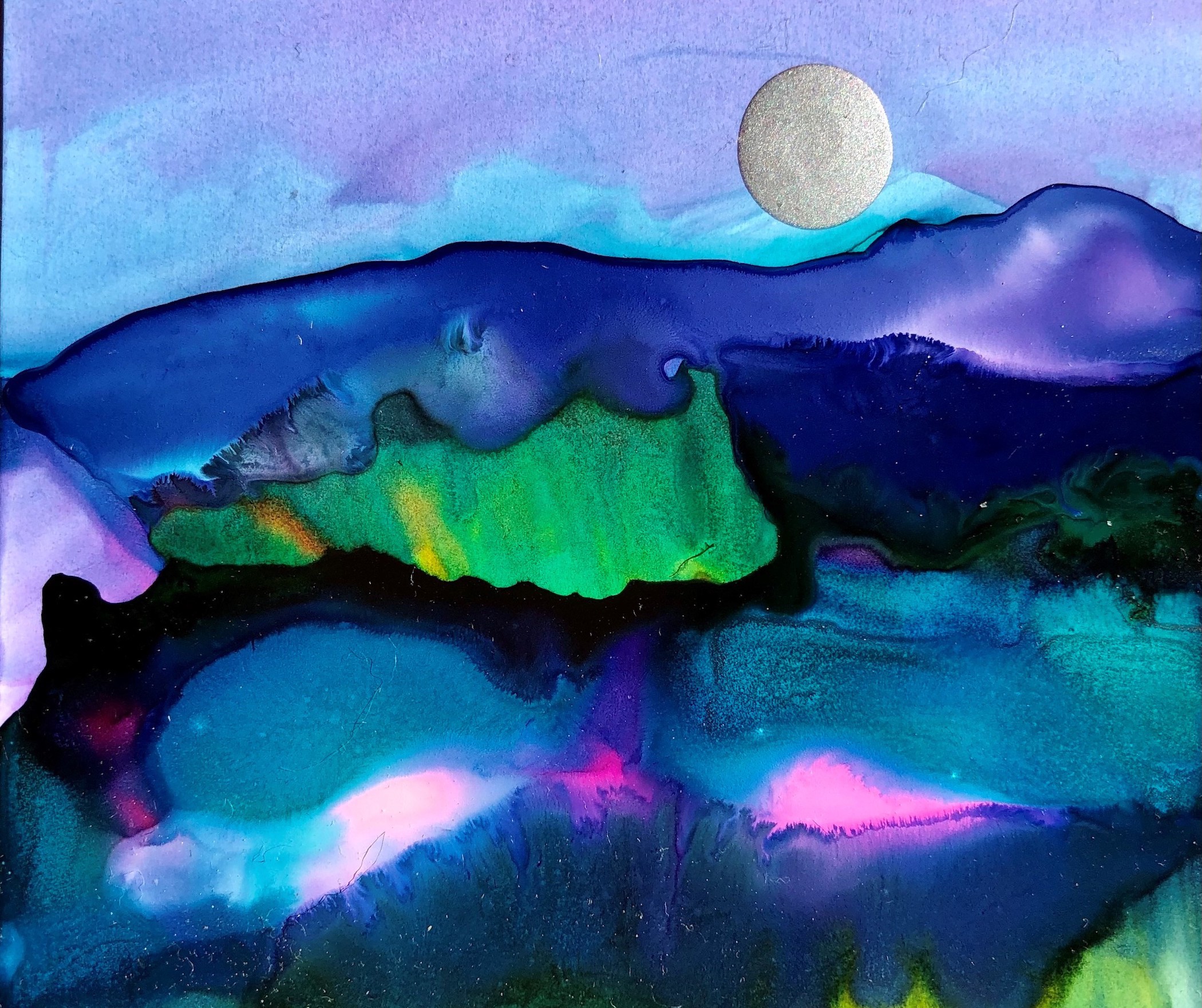 Landscapes in Alcohol Ink Studio:40 Olsen Road, Rhinebeck 12572 | 845-453-1591 |  uneven ground to backyard entrance
Linda Lavin has recently joined the art scene in New York's Hudson Valley.  Having spent her professional career in the education and therapy fields she was looking for an art form to give her a chance to release her creative spirits and find a relaxing avenue away from the stresses of running a business.
Creating landscapes with alcohol ink emerged as her medium of choice.  Painting with alcohol inks is a special form of painting impressionistic landscapes without brushes.  Ink is dropped onto a glossy, impermeable paper and then gently, slowly moved by tilting the paper, scraping and blending the ink with soft or hard tools.  Alcohol ink dries rapidly; as such paintings are generally smaller in scale.  Linda's paintings are done with only two to three ink colors.  An unbelievable myriad of colors and shades emerge almost magically from the wet and dry blending of the ink.  After the initial work dries thoroughly, embellishments and textures are added by applying additional alcohol and selectively dropping additional ink.  Linda photographs her original works and then crafts them into giclee prints, coasters, calendars, and recently into unique protective face masks.
Watch this 2019 video to see Linda in Action: www.facebook.com/alice.seeger1/videos/10214421490427912